Clan Galbraith Society
est. 1980

Rekindling the Galbraith Clan spirit.

Join over 350 members worldwide.

Please feel free to

Contact us





Or sign the

Guestbook



Clan Chief Wanted!
Join our DNA Project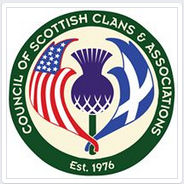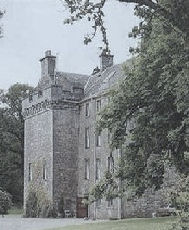 Culcreuch Castle
In Fintry, Stirlingshire Scotland it is now a hotel but once was the ancestral home of Clan Galbraith; built in 1296. This castle replaced the clan stronghold of Inchgalbraith in Loch Lomond. Other Galbraith castles included Gartconnel, Balgair, Balvie, Bannachra, Bardowie, Barskimming, Craigmaddie, Garscadden, Mains, as well as Kincaid House. All were located between Stirling and Glasgow.
Member Benefits
Members are free to access our rich collection of greater than fifteen thousand pages of documents which has proven to be invaluable to those researching their Galbraith (or other spelling) history. Wills, obituaries, books, marriage, birth and death records are included in our collection.

The Clan Galbraith Society also publishes a quarterly newsletter, The Red Tower, available online, which includes informative articles about family history and current news from our global membership.

A Clan gathering is held every two years. See previous events.


Preview the
Clan journal The Red Tower

The Clan Galbraith Society (CGS, formerly the Clan Galbraith Association - CGA), is actively seeking members interested in their Galbraith family history and Scottish customs.
We are a worldwide family with diverse interests bound together by our Scottish heritage.
The name Galbraith is reportedly from the Gaelic words "Clan-a-Bhreatannich" or "children of the foreigner Briton". Our newsletter title 'The Red Tower', was taken from ancient verse, which was translated to the following:

Galbraith of the Red Tower
Noblest of the Albannic Race,
thy pedigree

The Red Tower is recognized as referring to Dumbarton Castle, former seat of the Royal House of Strathclyde.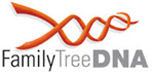 All interested male Galbraiths (or other spellings) are invited to join us in our Galbraith surname Y-DNA project.

Free or subsidized Y-DNA tests for males with the Galbraith name may be available depending on your Galbraith lineage. Autosomal tests for both men & women may also be subsidized in certain circumstances. 3 years free membership may also given to those testing their Y-DNA with us. (conditions apply)
Clan DNA Project
Membership
is open to those persons related by blood or marriage to the Galbraith Clan, or who can establish a reasonable presumption of direct descent from an ancestor meeting the name requirement. This shall include the surnames: Calbreath, Colbath, Colbreath, Culbreath, Galberth, Galbreath, Galbreth, Gilbraith, Gilbreath, Gilbreth, Gilreath, Kilbreath, Kilbreth, Kulbeth, or any of the other spelling variants of the Galbraith surname.
Join - $45 for
3 years membership
Join online with PayPal or Major Credit Card.